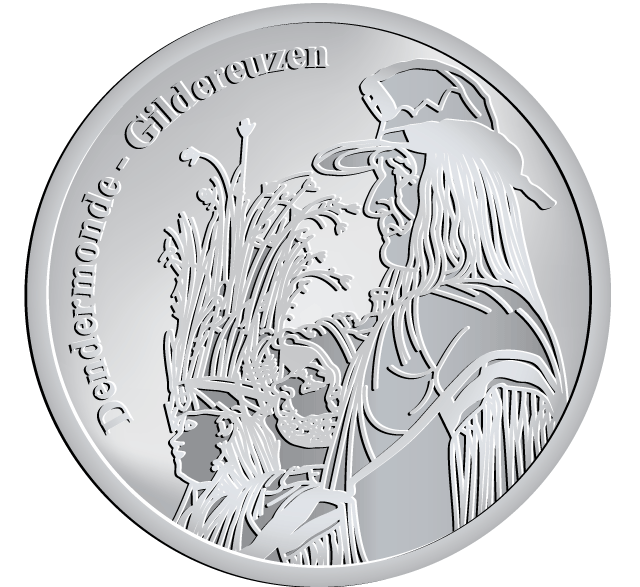 If you cannot wait till the next Bayard Steed parade and you want to enjoy medieval folklore at its best, you can come to the annual Traditional Giants Parade, 'Katuit'. On the last Thursday of August our three giants Indiaan, Mars and Goliath parade through the town, accompanied by 1000 actors in medieval attire.
Floats, bands, flag-throwers, professional street performers and torchbearers enhance the event. Spectacular musically accompanied fireworks conclude the evening.
In 2005 UNESCO added the Bayard Steed and the three giants to its World Heritage List.
Features
Coin Alloy Name:

Alpaca 12

Coin Alloy Color:

silver

Coin Diameter:

31,00

Coin Thickness:

2,25

Coin Edge:

serrated, fine with script

City:

DENDERMONDE

Country:

Belgium

Available:

yes

Location:

DENDERMONDE, Belgium